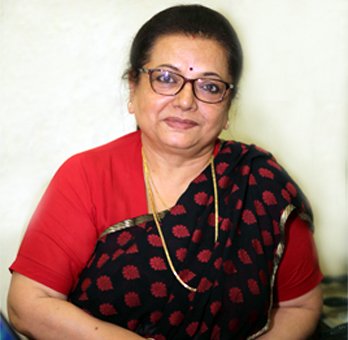 The idea of forming SAAJO started almost 40 years ago. Saajo is the brain child of Mrs. Ruby Biswas, our beloved and respected Director, who came as a bride to a conservative Bengali Family of Shyambazar in North Kolkata. She could find out the basic sense of dressing and beautification lacking among the women in that family and neighborhood. There were few who had the aptitude for such things were deprived of the appropriate treatments. It made her to consider the opening of a salon where latest techniques of beauty, hair and skincare would be administered to clients by trained professionals. With such considerations in mind, SAAJO had come into existence on the 9th of May, 1988.
Mrs. Ruby Biswas is an ex-student of the Sacred Heart Convent in Jamshedpur. She had obtained her B.Sc. degree from Bethune College, Kolkata. After inauguration of SAAJO she had decided to take advanced training in beauty and skin care from various reputed institutes of the country and abroad. In the process, she acquired various post graduation qualifications from Women's World International, I.T.E.C. of London, National Council for Vocational training, Govt. of India, Habib's School of Hair Dressing, Master's Institute of Singapore, Beauty Centre – Dubai and Derma Formulae of Singapore. Art of makeup was learned from Pandari Juker and Corey Wallia of Mumbai.
Mrs. Biswas was the chairperson of National Council for Vocational training (Hair and Skin Care), West Bengal for a number of years. SAAJO has now become one of the most recognized beauty clinics of Kolkata. It has specialized in ancient Indian Naturopathy. The entire latest techniques of health, beauty, skin and hair care are also practiced here. SAAJO uses state-of-the-art equipments, mostly imported, in their operations.
Talk to us. To reserve
your seat in your time